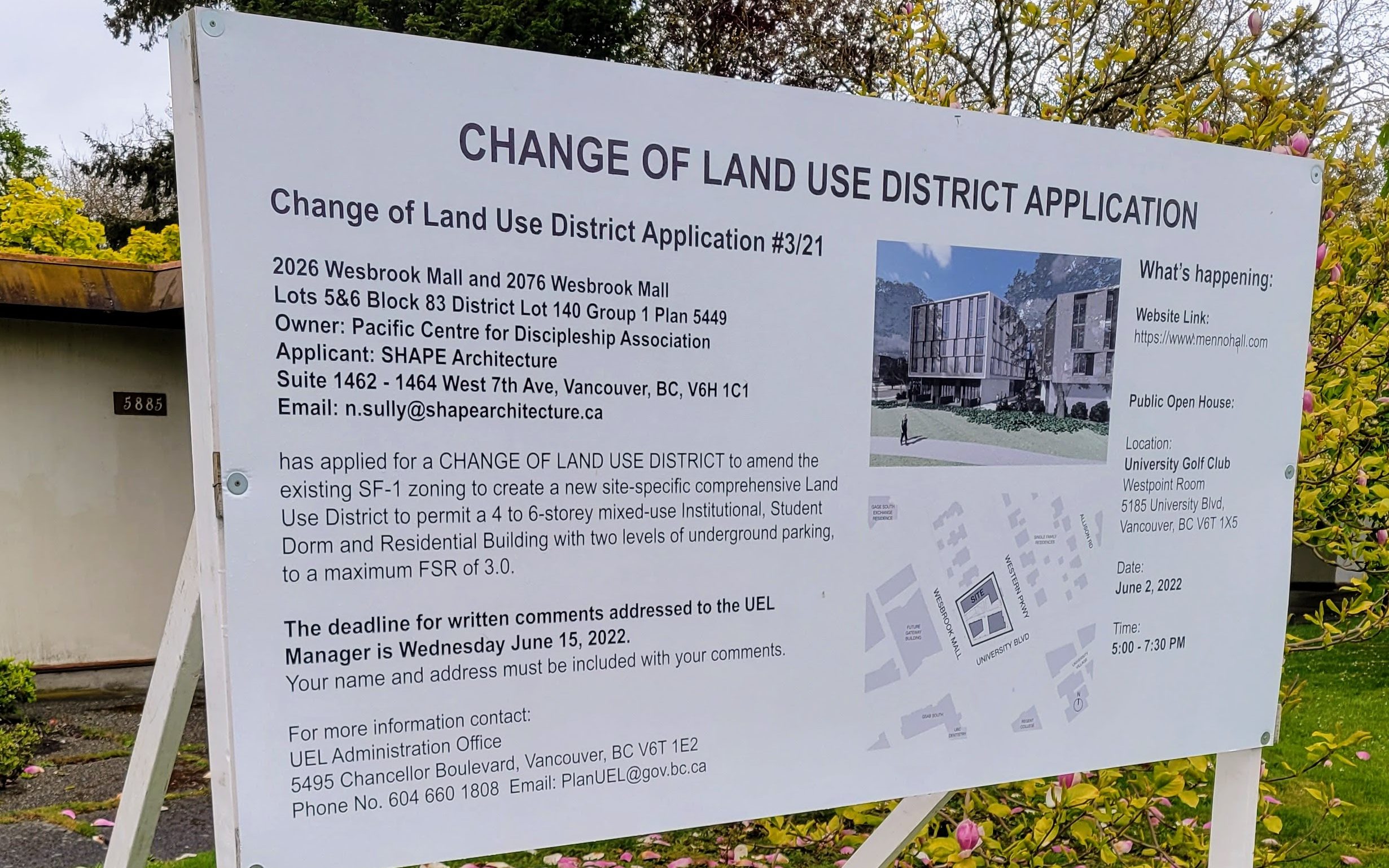 It's been two years since the Menno Simons Centre closed, and we are now very excited to share our vision for a new Menno Hall student residence project at the gateway of UBC in the University Endowment Lands (UEL) since our rezoning application has been accepted.
Register with Zoom to join us for an Information Session at 7:00 p.m. on Thursday, May 19, 2022. The agenda will be:
Presentation of some of the architectural materials that will be on display at the Public Open House event being scheduled for the beginning of June
Q&A time with the project development team.
The UEL's public consultation period will run from mid-May through mid-June, so we want to inform you about what we're proposing and how you can help.